St. Peter Claver School is a place of safety: The diversity of black and brown children is celebrated. They can safely talk with caring adults about what is going on in their lives. They are held to high standards of academic performance and interpersonal behavior. They come to understand that they are beloved children of God, that education is key to a fulfilling life and that they are strong and capable of high achievement. Through these efforts, all scholars learn that they can "fear no one but God."
We are a Member of Ascension Catholic Academy
Ascension Catholic Academy is a consortium of schools formed in August 2016. The Academy provides centralized leadership and governance in multiple schools to deliver academic excellence and coordinated efforts to serve the whole child. It is the result of more than a year of study by Ascension and its partners on the best strategy to ensure excellence and sustainability in Catholic schools serving the highest portions of low-income scholars and families in the Minneapolis/St. Paul metropolitan area.
Four schools are currently in the consortium: St. Peter Claver, St. Pascal Regional, St. John Paul II and Ascension Catholic School. Each of these schools serves scholars who primarily come from diverse backgrounds, with a large majority in need of additional academic and social support.
Mission Rooted in Faith
Our mission is to foster academic excellence in all areas of study, encourage discipline based on respect and responsibility, and develop a sense of service and social justice within our multi-cultural community. This faith-based mission is a source of strength to our entire community. As we foster faith and pray daily in our school, we believe our scholars are more likely to become intelligent, responsible and compassionate adults with a future full of hope. Our Catholic faith moves us to invite all, no matter their religious background, to deepen their relationship with God.
Expected Five-Year Outcomes
St. Peter Claver's goals illustrate our strong commitment to academic rigor.
MAP Growth testing pinpoints each scholar's progress. Testing three times each school year lets parents and teachers know exactly how their scholars are doing. Teachers can tailor lessons to each scholar's needs and provide extra help to bring each child forward.
A significantly increased focus on literacy: Language and reading skills are of utmost importance – literacy forms the foundation of all other areas of learning. Through collaboration and coaching, teachers are strengthening their skills in reading instruction.
Wrap-around services, including having a staff member from City Connects on site at St. Peter Claver, will help families find the community resources ─ housing and food aid, for example ─ they may need to help their children succeed. This goes along with an increased focus on school/home partnership.
Expanded services such as tutoring will reinforce grade-level basics.
A review of curriculum will ensure students are learning the skills they need to be successful in high school and beyond.
Central office specialists will guide enrollment efforts; tapping into best practices and strategies will begin to increase enrollment, with an eye toward our capacity of 180.
We Ensure that our Scholars are Moving Forward
Individual learning plans are made for each scholar based on his or her specific academic needs. Assessments given three times each school year measure their progress.
Our scholars showed outstanding growth during the 2022-23 school year.
Building towards 8th grade graduation: 58% of scholars in math and 75% in reading in grades seven and eight were either proficient or met their yearly growth targets.
Finishing the year strong: 44% of scholars met their winter to spring growth targets in math and 41% in reading.
Growth across multiple years: scholars who have more longevity in our schools perform better with half of our scholars who have been enrolled for more than six years meeting the proficiency threshold.
MNSAA Accreditation
We are accredited by the Minnesota Nonprofit School Accreditation Association (MNSAA). Accreditation is a framework for the best possible educational program for learners, according to MNSAA's website. In addition to delivering recognized credibility of the quality of a school program in the eyes of stakeholders and the public, accreditation also offers outside objective validation that a school has met high standards and is actively seeking a quality educational program.
Academic Outcomes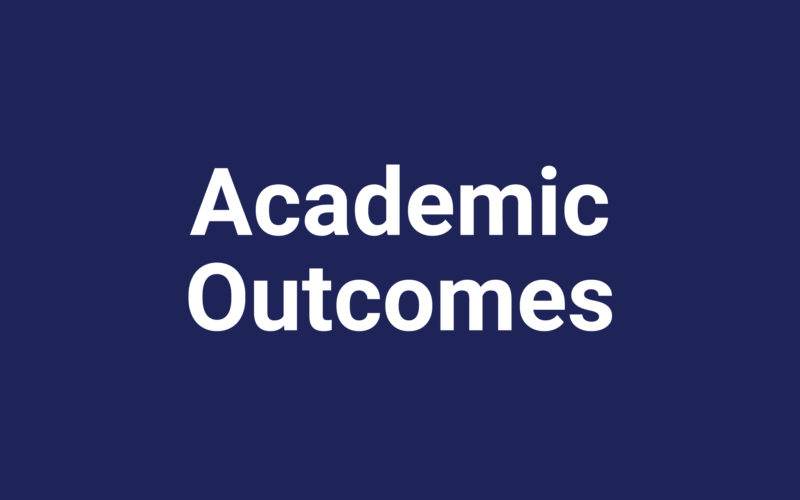 Our scholars showed outstanding growth at the end of the 2022-23 school year. Building towards 8th grade graduation: 58% of…
Read More
View Our Latest Publications
Download these publications to learn more about our goals and achievements for the school year.
View Publications